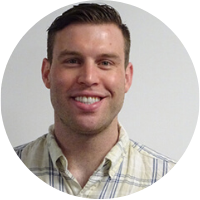 Technical Sales Manager | PALO ALTO NETWORKS
Michael Dielman joins Palo Alto Networks with the acquisition of Twistlock where he was focused on automating DevSecOps, containers, Kubernetes security and compliance. Before this role he was working with Docker. He has an educational background in Electrical Engineering.
Prisma Cloud – Visibility and Threat Detection to Secure Your Workloads in a Heterogeneous Environment
Prisma™ Cloud is a cloud security posture management (CSPM) and cloud workload protection platform (CWPP) that enables your infrastructure, operations and security teams to work together. As you leverage public cloud platforms and a rich set of microservices to rapidly build and deliver applications, it provides comprehensive visibility and threat detection for your SecOps and DevOps teams across your organization's hybrid or multi-cloud infrastructure. Prisma Cloud disparates data sets to help the cloud compliance and security analytics teams prioritize risks and quickly respond to issues. It also provides security to your host, container or serverless environments against vulnerabilities, malware, and compliance violations.