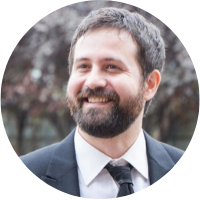 IaaS/PaaS Cloud Engineer | ALEF
A Senior System Engineer with a focus on Microsoft cloud technologies, covering Pre-Sales, implementation/migration, and Post-Sales activities from a technical perspective. Silviu spent half of his career within Microsoft, where he worked for 8 years, covering both on-premises (Microsoft Office / Microsoft SharePoint) and cloud technologies (Azure and Office 365). He is a Microsoft certified trainer and cloud engineer, always exploring new opportunities to solve real problems, using cloud technologies.
Monitoring Techniques and Best Practices for Azure Workloads
So you finally migrated to the cloud! Congratulations and champagne all around. "It wasn't that painful", you tell yourself, in relief, when the dust settles…And then you get slapped with a hefty bill. Or your customers are wreaking havoc on your site during Black Friday and you have no idea where the bottleneck is coming from. Or you open your mail to an angry boss which demands to know why weren't you aware that mission critical workload went down a few hours ago. Or.. Or.. Or… Join me in exploring how we can leverage the Azure tooling for advanced monitoring and gaining precious insights into various workloads, sprinkling some best practices in between, for good measure.