11 April 2019 | Bucharest
The premium business Cloud-centric conference for decision-makers and IT professionals, organized by top Microsoft Azure experts.
Microsoft Most Valuable Professionals (MVPs)
Mihai Tătăran, Violeta Luca, Gabor Vass
Defining a Cloud Strategy and Finding Your Peace of Mind
Alessandro Mureșan, UiPath
Cybersecurity – Am I at Risk?
Benefits of SQL Hybrid Features
Conference Closing & Raffles
How to Avoid Disasters in Tech Implementation
The New Era of Business Applications
Alexandru Radu, Arggo Consulting
A New Journey – How Cloud Changes TELCO
Alexandru Isbășoiu, Telekom
Conference Closing & Raffles
"
The most professional conference I have ever attended, with people very passionate about what they are doing, and how they present.
Alin Vînă, DevOps Engineer
Participation at the Cloud Conference is free, based on prior registration.
Mihai Tataran, Microsoft Regional Director & Azure MVP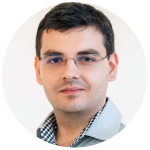 Florin Loghiade, Azure MVP
This workshop will give you an in-depth collection of strategies, recommendations, tips and lessons learned for moving your company's IT into Microsoft Azure. In addition, mitigating concerns related to security, cost-control, privacy, and data residency are also a major focus of this course. Learn more & register now >>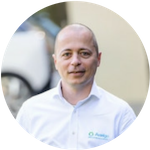 Daniel Popescu, Head of Managed Services
Today the Microsoft Cloud offers under only one umbrella (Microsoft Office 365, Microsoft Azure, and Microsoft Enterprise Mobility + Security). Not only are these useful unto themselves, but they are designed to work together to empower organizations to achieve greater productivity, cost efficiency, and business optimization. Learn more & register now >>
"
It's refreshing to see a Cloud conference made by people who make Cloud seriously.
Zoli Herczeg, Consultant IT
Contact us with any questions you had about the conference. Sign up for our newsletter to keep you up to date with new event information.