The premium business Cloud-centric conference for decision-makers and IT professionals, organized by top Microsoft Azure experts.
#CC21 is back! Join us no matter your location. We will have all sessions delivered LIVE. Stay tuned for more information!
Microsoft RDs, MVPs and industry experts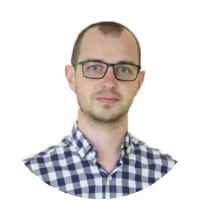 Chief Software Engineer, Microsoft Certified Professional, Certified Information Privacy Professional / Europe
AVAELGO
"
Cloud, Data, and Artificial Intelligence (AI) are the pillars that will drive unprecedented transformation in every industry – and create industries we can't even imagine yet.
The Cloud Conference aims to bring more clarity to this extraordinary potential through real-life business applications and use case scenarios, as well as meeting those who are directly involved in the field of digital transformation.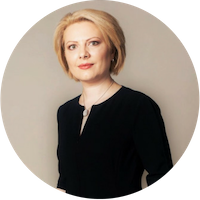 Violeta Luca, General Manager Microsoft Romania
Welcome to the 5th edition
Opening Speech
Mihai Tătăran, Avaelgo
Accelerating Digital Opportunity
Daniel Rusen, Microsoft Romania
Migrating Enterprise Applications to Microsoft Azure
Eduard Pleșu & Adrian Topa, ALEF
11 Years Later: Quo Vadis, Azure?
Alex Mang, KeyTicket Solutions
Machine Learning in Real-Life Projects with Microsoft Azure
Hybrid Management and Security – Azure Arc & Azure Security Center and short overview Windows Server 2022
Timeqode – Time-as-a-Service for People and Businesses
Alexandru Radu, Arggo Consulting
FortiSASE SIA – Cloud-based Secure Internet Access for Users Anywhere
Microsoft 365 Migration – Tips & Tricks for Enterprise companies on
Strategy and Planning
Daniel Popescu & Cristina Barbu, Avaelgo
How to deliver fast, secure, and scalable migrations to Microsoft365 with MigrationWiz
Empowering Innovation for All Industries with Microsoft Power Platform
Radu Ștefan & Alexandra Ștefan, Avaelgo
"
The most professional conference I have ever attended, with people very passionate about what they are doing, and how they present.
Alin Vînă, DevOps Engineer
"
It's refreshing to see a Cloud conference made by people who make Cloud seriously.
Zoli Herczeg, Consultant IT
Contact us with any questions you had about the conference. Sign up for our newsletter to keep you up to date with new event information.