The premium business Cloud-centric conference for decision-makers and IT professionals, organized by top Microsoft Azure experts.
Microsoft Most Valuable Professionals (MVPs)
"
Cloud, Data, and Artificial Intelligence (AI) are the pillars that will drive unprecedented transformation in every industry – and create industries we can't even imagine yet.
The Cloud Conference aims to bring more clarity to this extraordinary potential through real-life business applications and use case scenarios, as well as meeting those who are directly involved in the field of digital transformation.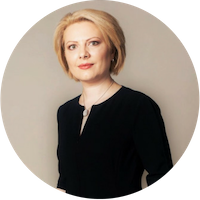 Violeta Luca, General Manager Microsoft Romania
/ Join the Cloud Movement /
Opening Speech
Mihai Tătăran, Avaelgo
Keynotes by
Violeta Luca, General Manager, and
Daniel Rusen, Director of Marketing and Operations, Microsoft Romania
Closing the Security Gap with Fortinet Security Fabric Solutions on Microsoft Azure
Arggo BPM: Low coding platforms and the future of Business Applications
Alexandru Radu, Arggo Consulting
Monitoring Techniques and Best Practices for Azure Workloads
Veeam for the Microsoft Cloud
Cristian Suteu, Veeam Software
Digital Transformation in the Cloud: Prerequisites, Caveats & Risks of Going to the Cloud
Daniel Popescu & Florin Loghiade, Avalego
Conference Closing & Raffles
Digital Transformation in the Cloud: What They Don't Always Tell You
Mihai Tătăran & Tudor Damian, Avaelgo
Prisma Cloud – Visibility and Threat Detection to Secure Your Workloads in a Heterogeneous Environment
Magda Jianu, Palo Alto Networks
Title will be announced soon
Zero Trust Networks – Reshape Security in Your Organization
Conference Closing & Raffles
"
The most professional conference I have ever attended, with people very passionate about what they are doing, and how they present.
Alin Vînă, DevOps Engineer
"
It's refreshing to see a Cloud conference made by people who make Cloud seriously.
Zoli Herczeg, Consultant IT
Contact us with any questions you had about the conference. Sign up for our newsletter to keep you up to date with new event information.