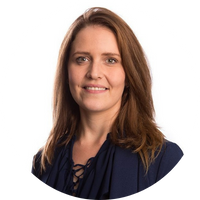 Sr. Account Manager EMEA | BITTITAN
As a Senior Account Manager at BitTitan Zlata is responsible for empowering customers to manage and deploy cloud technologies through the automation of MigrationWiz. After 5+ years of experience, Zlata has experience working with hundreds of customers across the globe, from both the SMB and enterprise markets, to help deliver successful cloud migration projects as a part of digital transformation. Zlata's extensive knowledge of the Microsoft ecosystem, and her real-world experience, make her a strategic and valuable partner to end-user IT teams, global systems integrators, managed service providers, and cloud solution specialists looking for an industry-leading migration solution. Working across several verticals like healthcare, education, corporate and commercial business, public sector and more Zlata helps partners and end-users to understand how MigrationWiz can help to support their individual data migration requirements.
How to deliver fast, secure, and scalable migrations to Microsoft 365 with MigrationWiz
The need to perform a migration to Microsoft 365 is a very common requirement in today's marketplace. Improving workforce collaboration and business productivity has become an integral part of the digital transformation process, as a result, organizations have recognized the need to consolidate their businesses under one Microsoft 365 tenant. With this and security top of mind, choosing a reliable and robust migration tool has become a critical part of the process.
In this session, you'll learn how to perform multi-workload migrations with MigrationWiz. MigrationWiz is an automated, 100% SaaS solution for mailbox, documents, personal archive migrations, and more. It's fast, secure, and scalable meaning it can help meet the demands of organizations of all sizes. We'll take a deep dive into real-life migration scenarios with Avaelgo in the financial space to migrate a customer from Google Workspace to Microsoft 365 to discuss how MigrationWiz can help address some of the technical nuances encountered when performing a migration to Microsoft 365.
Find out how MigrationWiz can help meet the demands of your organization, no matter the size or complexity of the project.