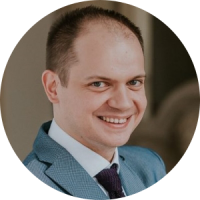 General Manager | KEYTICKET SOLUTIONS
Alexandru Mang is the General Manager of KeyTicket Solutions, a Microsoft Regional Director, and an Azure MVP. He is also a regular conference and user groups speaker focusing mostly on cloud-computing topics, thus aiming to help developers better understand the implications of cloud-computing as a whole. Alex was invited as a speaker at Microsoft Ignite, the company's largest and most important technical conference gathering nearly 25,000 attendees.
As an Azure Advisor, he regularly offers feedback on upcoming Azure features and services and gets to test them out in the early development stages. Since 2011, Alex is the KeyTicket Solutions CEO, where, besides his entrepreneurial responsibilities, his daily activities cover: project management, scrum master, senior software development for web, desktop and mobile apps and software architecture.
For his experience on cloud-driven solutions, his Microsoft Certified Solution Developer (MCSD), Microsoft Certified Solution Associate (MCSA) and Microsoft Certified Solutions Expert (MCSE) stand as proof and so do the many happy customers he had the pleasure to work with for the past few years.
Title will be announced soon