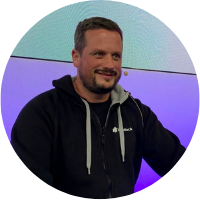 Principal Solutions Architect | PALO ALTO NETWORKS
Andreas Wilke is a principal solutions architect at Palo Alto Networks. His job is to convince new customers about the benefits of using the Palo Alto Networks Prisma cloud security suite as a holistic approach to secure their cloud journey. He is passionate about the automation of tools and processes for increased security and platform stability. Prior to Palo Alto Networks, Andreas worked at Twistlock, Docker, Puppet, and VMware. In his private life, he is the father of three young daughters.
Prisma Cloud – Visibility and Threat Detection to Secure Your Workloads in a Heterogeneous Environment
See a live demonstration of how Prisma™ Cloud works. Hear about our successful implementations and happy customers. Learn how and why customers trust us with the security of their complex multi-clouds environments. Prisma Cloud is a cloud security posture management (CSPM) and cloud workload protection platform (CWPP) that enables your infrastructure, operations, and security teams to work together. It delivers complete security across the development lifecycle on any cloud by providing broad security and compliance coverage for the entire cloud-native technology stack as well as applications and data throughout the entire application lifecycle, across multi-cloud and hybrid cloud environments. Only Prisma Cloud takes a deeply integrated approach that enables SecOps and DevOps teams to collaborate effectively and accelerate the deployment of secure applications.