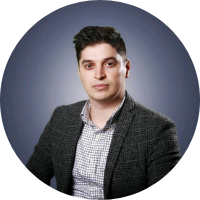 Azure Business Development Manager | ALEF
Eduard has more than 8 years of experience in business development, with a focus on driving the enablement of Microsoft Resellers through sales, business and marketing processes. He is a cloud solutions enthusiast and modern workplace evangelist.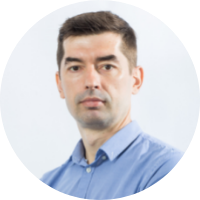 Azure Technical Engineer | ALEF
Azure Engineer, with over 10 years of information technology industry experience.
Starting my experience in on-promise products as an IT engineer and reaching the cloud technologies with blue-chip companies in IT industry. Teach to live, live to teach – is his motto.
Microsoft Cloud PC
Embrace Hybrid Work and access your Windows desktops and apps on virtually any device, from anywhere and anytime in a highly secure and flexible environment. Optimize costs as you no longer need to deal with hardware and software renewal or hardware supply and warehousing. Protect your company's data by easily managing endpoints in a centralized environment and mitigate the risks of data breaches by accessing the data from the Cloud PC and not on devices.
Join us to learn more about Microsoft Cloud PCs, Windows 365, and Azure Virtual Desktop.