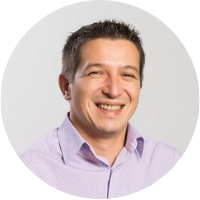 Head of Business Development and R&D | AVAELGO
Radu Stefan is an Artificial Intelligence Business Consultant and a passionate futurist. He is Head of Business Development and leads the R&D / Innovation department at Avaelgo. Currently, his research revolves around the ethics (and general business impact) of decisions taken or supported by Artificial Intelligence (sub)systems as part of his Ph.D. thesis.
For the last decade and more Radu was working with Microsoft Romania in several roles, including Support, Consulting, Evangelism, and Business Development. As formal academic education, Radu graduated in 2016 the Executive MBA program of Vienna University and in 2004, computer sciences and communication engineering in Germany. Personally he lived and worked in Germany, Indonesia and Romania.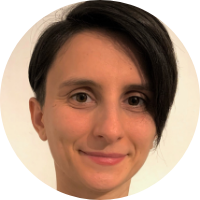 Cloud Services Department Manager | AVAELGO
PMI Agile Certified Practitioner (PMI-ACP)®
Microsoft Certified for Azure Data Fundamentals and ISTQB® – Foundation Level Certified
Empowering Innovation for All Industries with Microsoft Power Platform
Data helps the world go round and driving your business with data-based decisions is the way to go.
Power Platform enables your business to craft solutions while empowering you to unite customized technology to help everyone, from the CEO to the front-line workers.
Using the Power Platform components the users will gain insights from and interact with data all while automating those menial responsibilities that seem to be more burdens than job tasks.
Join us to find out which are these Power Platform components and see:
How many minutes do you need to create a Leave request application for your organization
how you can create an approval workflow
how easy you can use the benefits of AI and OCR to extract data from an ID card
Participation at the Cloud Conference is free, based on prior registration.